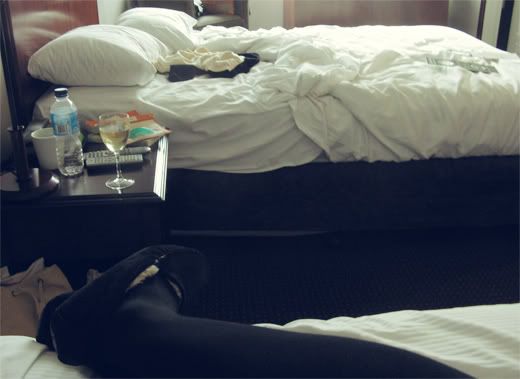 I have been pretty lucky to have my Mama visit me twice in a month. The weekend just passed (best belated birthday weekend, period!) we stayed in a hotel which I haven't done in years and years. We ate many delicious things (among the best: lamb at
The Panama Dining Room
, followed by the most amazing little handmade chocolates. I also had a pretty delicious vegetable pot-pie from
Von Haus
), we drank one too many bottles of good French and Spanish wine, we had many interesting conversations too. I learned that my Mum wanted to name me Lucrezia after Lucrezia Borgia? (but didn't because my dad wanted to name me Tatiana and they couldn't agree...then a song came on the radio and ta-da, Sarah.) I miss talking endlessly to her, she's super smart.
Perhaps most excitingly, I learned to screen print my own fabric. The class we took was held at the
Harvest Workroom
and was very intensive, I can't believe how much we fit in! But everyone who was there was wonderfully friendly and Lara, who runs the class was really patient and super lovely.
The first day we learned the basics and on the second we learned to design a Swiss repeat. Oh man, designing patterns is so very exciting!! I had my repeat pattern in mind as it was one that I had began to design for a previous job (but it wasn't really appropriate for the brand...sort of lucky really because I loved it so much for myself!).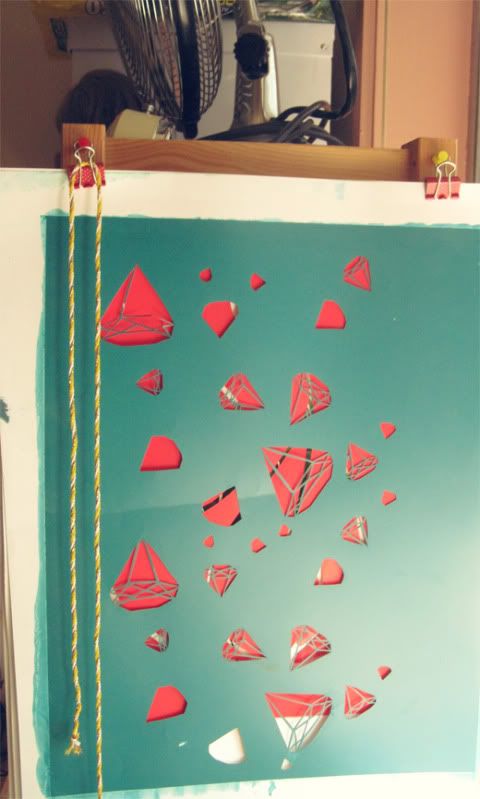 I had a little trouble flooding my screen and also, sort of rushed printing my repeats so they aren't as crisp and lovely as I would have liked...BUT! I think it was pretty good for a first try. I can't wait to make things out of fabric that I designed and printed myself :D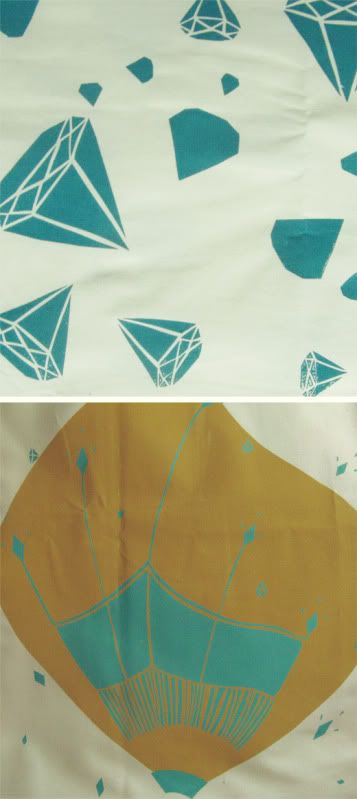 Mum's patterns were really great, she's like a modern girlish William Morris! I can't wait to see what she does with her fabric. She's all fired up to get a studio going at home in Adelaide, which would be truly amazing.
Screen printing is such a wonderful process, I can highly recommend it! I know a lot of friends who have been wanting to try it out and all I can say is please DO, you won't regret it. It feels so good to get your hands dirty (literally!) and the whole process is entirely wonderful. Doing something which involves more than just sitting at a computer is so incredibly exciting! (I'm going to be daydreaming about this little adventure for a while I think!!)
Apart from being very lucky, I have also been doing many homely things (as usual), like: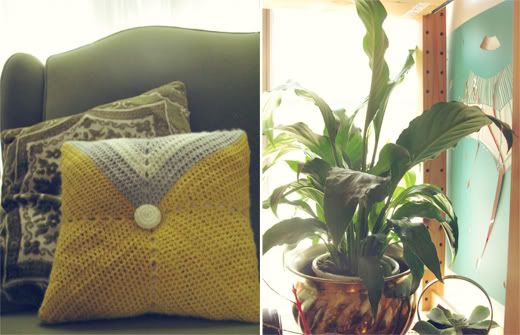 Finishing a crochet project in a few days (a record for me!). I designed it on my own which was pretty cool because I haven't really done that before...
And, acquiring a new house plant. So far this guy is doing really well (here's hoping he holds up)
I have also had this song stuck in my head for days and days: